I thought this would be an informative blog to the many who do not know where to find their model number on the iPhone.
Yes, most customers will know what model iPhone they have but not many know where to find the model number. The reason I am posting this article is beneficial to the call out repairers as well for the customer.
We have experienced it many , many times. A customer informs the technician prior that they have an iPhone 7. The tech arrives at the customer's home, inspects the iPhone and quickly discovers that the phone is actually not an iPhone 7 but an 8, or a 6 or 6S iPhone - all the model sizes and shapes between the 6 to the 8 are uncannily similar .
Believe me, it happens so often. To be honest, it should not be a problem because the technician should have all repair parts with him at all times when he is on the road. But it did happen to me in the beginning when starting off. I would only arrive with the model replacement parts in question, only to find out that the model I planned to fixed was something else. I was frustrating for me and the customer as we would either need to reschedule or come later to complete the repair.
So because of this I thought I would provide the reader with this information.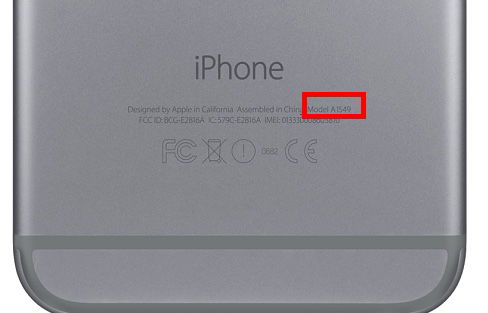 Behind all original iPhone back covers, rear cases or rear housing, you will find a "iPhone" labelled 1/5 from the bottom of the phone. underneath the iPhone will read "Designed by Apple in California. Assembled in China. Second line will have Model...
That number starting with A is the model number. I have an iPhone 7, the model number is A1778. All model numbers start with a A and are 4 digits long.
Another way to find the model number is by going to SETTINGS >GENERAL>ABOUT and you will find the model number there.
And that is it!
I hope this was helpful to those who could not find their model number on their iPhone device.
If you have any questions I would be glad to answer them on the blog.
Have a smashing day....
Davey
iSamurai London